Ghanashyam Ranjitkar (CanmetENERGY-Ottawa, Natural Resources Canada)
Sue Molloy (Glas Ocean Engineering)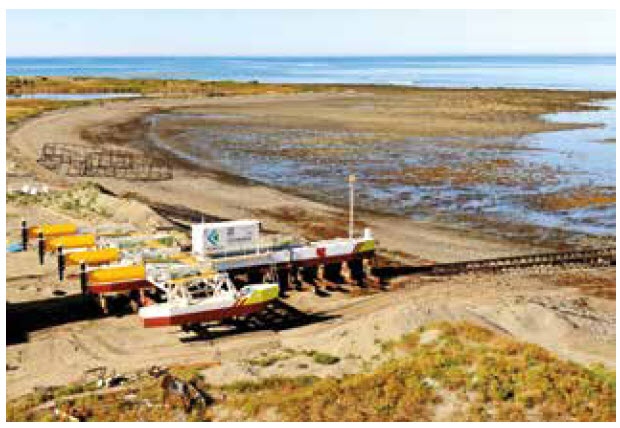 SMEC Plat-I deployment, photo credit: SMEC
DEPLOYMENTS
Cape Sharp Tidal deployment of Open Hydro turbine at FORCE site in Bay of Fundy, NS;

Big Moon Power scaled version Kinetic Keel deployment Bay of Fundy, NS;

Bluetility deployment of prototype wave device in BC;

Neptune Wave small-scale wave device deployment in BC;

SMEC deployment of Plat-I at Grand Passage site in Bay of Fundy;

Mavi off-grid 22kW tidal turbine on Campbell River, BC.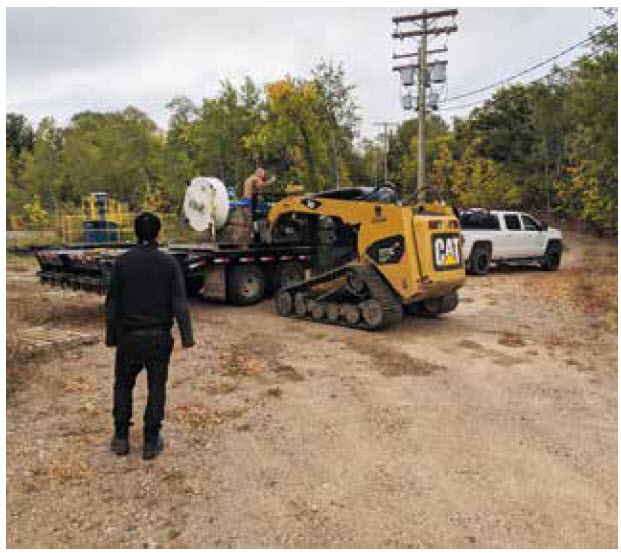 New Energy Corp. Preparing for installation, photo credit: CHTTC
PLANNED DEPLOYMENTS
FORCE
Berth holders (lease holders) at the FORCE site are required to deploy by December 2020 in order to access the power purchase agreements (PPA) that have been put in place. If they do not deploy they will lose the PPA and site lease.
CHTTC
Water Rotor;
Smart Hydro;
New Energy Corp;
Blue Vadar and
​New Energy 25kW turbine in Sagkeeng First Nation community
West Coast Wave Initiative
Accumulated Ocean Energy Wave.