In the public sector, around 15 R&D institutes and universities have been involved into developing wave, tidal current and osmotic power mainly in the framework of National and European research projects over the last decade.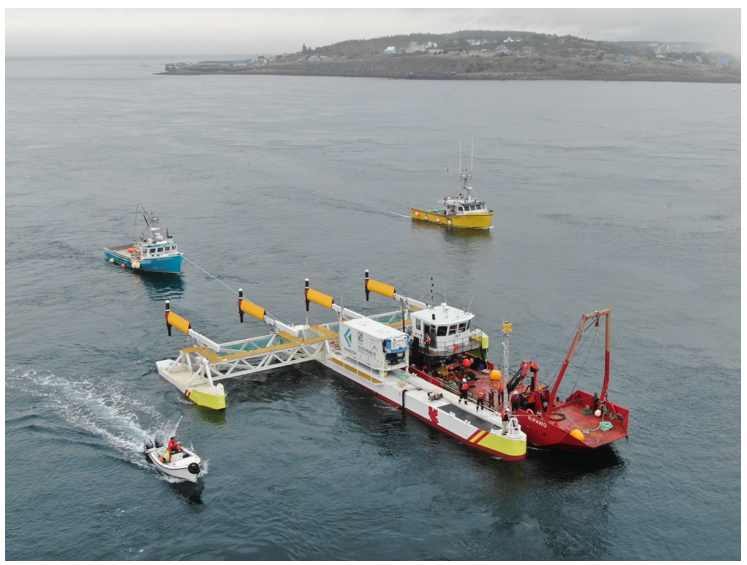 Fig. 1 - PLAT-I platform being connected to the moorings on September 18th, 2018 (source: SCHOTTEL HYDRO)
In mid 2018 the joint project "TidalPower - Development of a Platform System for Cost Efficient Utilization of Tidal Energy" came to conclusion. The project consortium led by tidal turbine manufacturer SCHOTTEL HYDRO delivered the ready-to-build concept of the "TRITON S40", a semi-submersible platform carrying 40 SCHOTTEL HYDRO tidal turbines rated at 2.5 MW, as well as an improved design of SCHOTTEL HYDRO's "SIT 250" tidal turbines.
Due to a major revision in SCHOTTEL's business strategy focus of development was directed away from large platforms like the "TRITON" in favour of small platforms like Sustainable Marine Energy's (SME) "PLAT-I" floating platform, a trimaran equipped with four of SCHOTTEL HYDRO's tidal turbines and rated at 280 kW.
The platform is currently deployed at the Grand Passage in the Bay of Fundy, Canada, for sea trials (see Figure 1).
SCHOTTEL HYDRO, together with part of the TidalPower consortium (Potsdam Model Basin (SVA) and Fraunhofer IEE) and new partners (the Institute of Fluid Mechanics and Hydraulic Machinery (IHS) at the University of Stuttgart and the Center for Wind Power Drives (CWD) at RWTH Aachen University), applied for a successor joint project called "Optimization of a Floating Turbine System for Harnessing Tidal Energy" in 2018, aiming at further improvement of the SIT technology. The project could start in Q1 2019 and would run for 2 years. Furthermore, in 2018 SCHOTTEL HYDRO delivered a power take-off system rated at 500 kW to Swedish tidal kite developer Minesto for utilization in Minesto's "Deep Green" technology in context with the "Holyhead Deep" project in Wales, UK, which concluded in November (source: SCHOTTEL HYDRO).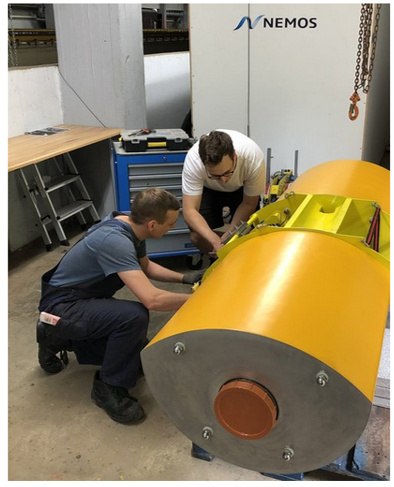 Fig. 2 - NEMOS WEC 1:3 scale model (source: NEMOS)
The NEMOS GmbH together with Uni Duisburg Essen, the Development Centre for Ship Technology and Transport Systems, Schaeffler Technologies AG and LIROS GmbH, continued the development of its wave energy conversion technology in the joint project "Design, Manufacturing, Installation and Commissioning of NEMOS Wave Power Plant Model at 1:1 Scale".
Two of the five sub-projects have concluded yet, delivering the design of an anchorage system and the hydrodynamics, construction and measuring technologies for the WEC. Progress has also been made on the design and construction of a tower serving as WEC foundation, due to be installed in Oostende in 2019.
The premanufactured foundation for the top structure was delivered to a shipyard in Poland in December, while first components for the WEC itself have already been ordered.
Furthermore, NEMOS successfully tested the first scaled model of their WEC in 2018: The 1:3 scale model (see Figure 2) was tank tested at the DST Duisburg and later deployed at the Nissum Bredning nearshore test site. (source: www.nemos.org).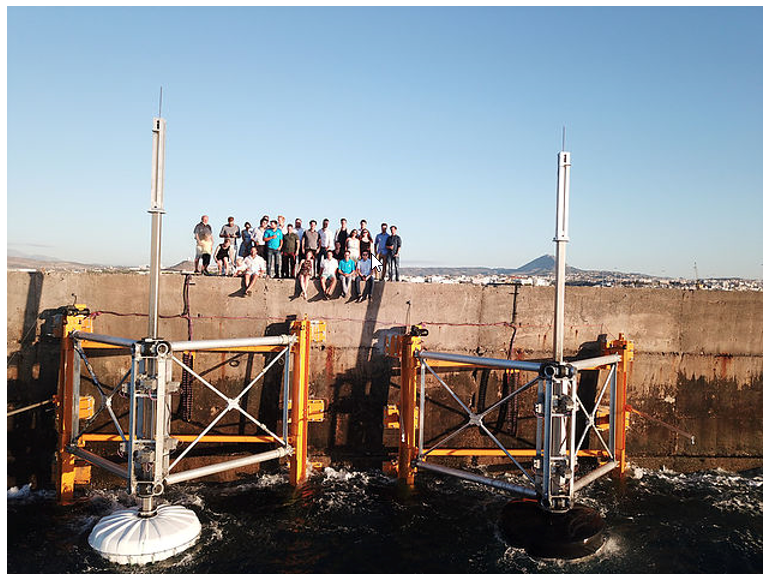 Fig. 3 - Second generation SINN Power WECs at the port of Heraklion, Greece
Wave power developer SINN Power GmbH continued the work on the project "Testing of a Modular Concept for the Generation of Grid Conform Electricity from Irregular Ocean Waves in a Generator Array" which was started in 2017. The project runs until July 2019 and is supposed to deliver four additional WEC modules to the existing test site at the port of Heraklion, Greece. Two second generation WECs were successfully put into operation in July (see Figure 3).
Furthermore, a floating WEC grid of 21 modules is planned to be installed at an organic shrimp farm on the island of São Vicente, Cape Verde. In March it was agreed between SINN Power and customer Fazenda de Camarão to launch the project shortly with a detailed feasibility study and measurement campaign. In August, SINN Power announced the launch of a paid feasibility study in West African Guinea. On behalf of customer Guinea Gold PLC, SINN Power was commissioned to conduct a 9-month feasibility study in the Guinean capital of Conakry to assess the potential of wave energy and other renewable sources of energy. In this context SINN Power installed autonomous measuring systems for renewable energies in Conakry in November, opening the second phase of the project. The aim of the feasibility study is to make a site-specific recommendation for a renewable hybrid system including wave energy (source: www.sinnpower.com).
Other German suppliers, such as Bosch Rexroth, Schaeffler, Contitech, Thyssen Krupp, Hunger Hydraulik and Hydac deliver components and parts for a number of ocean energy devices – for wave as well as tidal turbine technologies, mainly in Europe. Certification companies such as the DNV GL-Group and consultants are contributing to the technology and project development in the sector. This international collaboration demonstrates the technology export opportunities, which exist in ocean energy for the German industry.