The Horizon 2020 is the current framework programme put in place by the European Commission to support innovative R&D actions. Since its inception in 2014, the H2020 programme has provided more than EUR 165 million for ocean energy R&D to 44 different projects, including feasibility studies under the Small Medium Enterprises instrument.
Horizon 2020 currently funds 17 R&D projects on ocean energy. Five projects were awarded in 2018 and focusing predominantly on tidal energy demonstration, wave energy power take off (PTO) and array design. Currently there is one Horizon 2020 opportunity open for application focussing on "European Pre-Commercial Procurement Programme for Wave Energy Research &Development "
An overview of ongoing H2020 R&D projects is presented in Table 3, focusing on the objective of the newly announced projects and presenting the key achievements obtained in 2018. Highlights include the fabrication of the second Penguin WEC at EMEC as part of the CEFOW project, the 3 GWh mark achieved by the OR2 floating tidal energy converter in the FloTEC project, the deployment of the Corpower WEC at EMEC, the installation of the new turbine on the Marmok wave device, the deployment of the Deepgreen500 device, and the design of new PTO as part of the TIPA and TAOIDE projects.
More information about the projects and results can be found via the CORDIS project database https://cordis.europa.eu/projects/en
Ocean Energy R&D H2020 projects awarded since 2015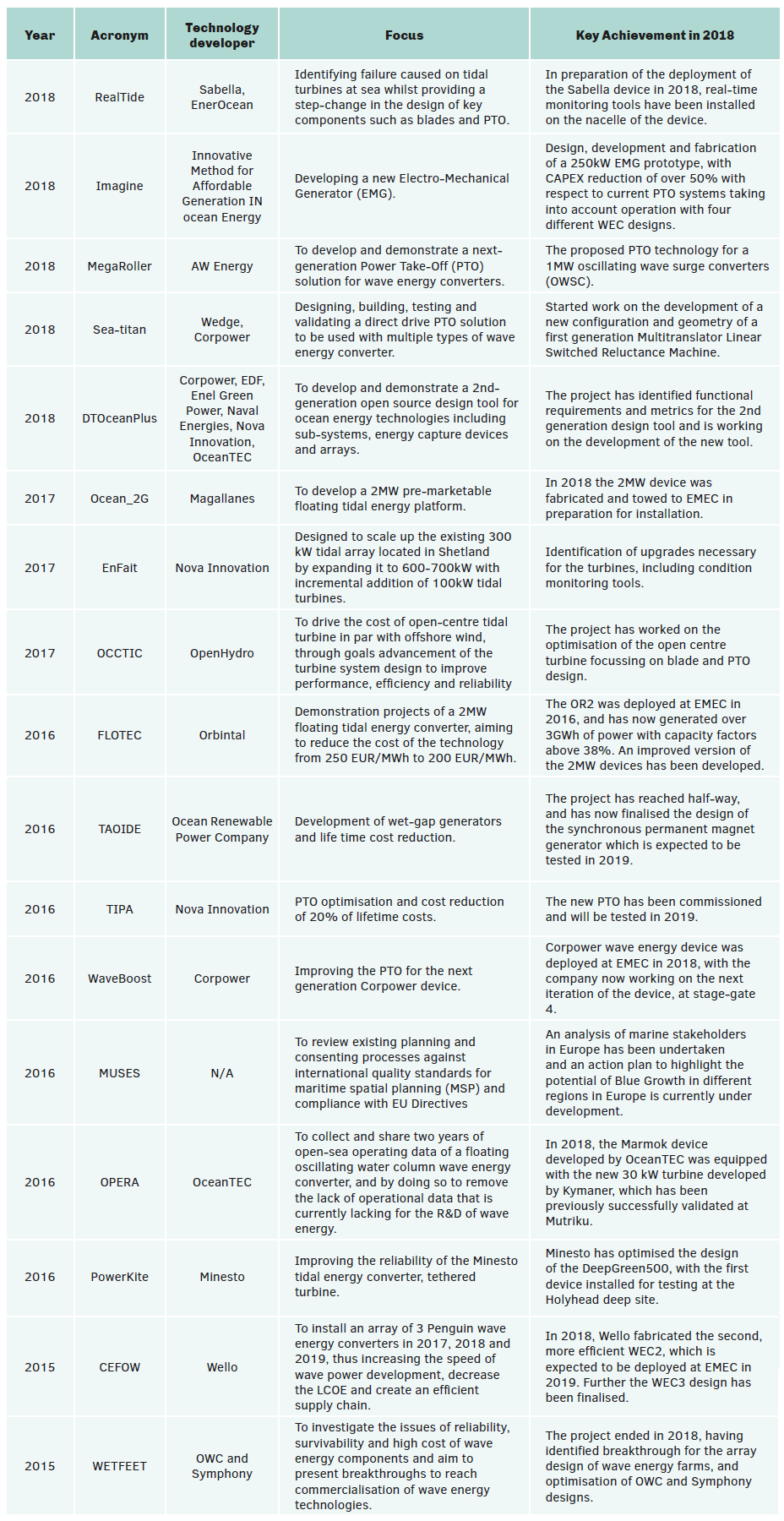 Table 3 Ocean Energy R&D H2020 projects awarded since 2015
Marinet 2, Foresea and Marinerg-I projects, supported by the European Commission H2020 and European Regional Development Fund (ERDF) offer access to testing infrastructures and centres and, to research facilities across Europe.
REGIONAL PROGRAMMES
Interregional European projects (Interreg) aim at fostering transnational cooperation among neighbouring countries, encouraging collaboration to improve economic, social and territorial development of European regions. This includes projects such as Foresea (access to test centres), ITEG (exploring the integration of tidal energy and hydrogen) and MET-Certified (development of internationally recognised standards for ocean energy). New projects launched in 2018 include Marine Energy Alliance (with partners from FR, IE, NL, and UK), and Blue-GIFT (Blue Growth and Innovation Fast Track)
---
[1] http://ec.europa.eu/research/participants/portal/desktop/en/opportunities/h2020/topics/lc-sc3-ja-3-2019.html